I am excited to announce that I got lucky and was randomly chosen for a spot in Lori Anderson's
Bead Soup Blog Party
!
My partner for the Bead Soup Blog party is
Cathie Carroll!
I just love her
Smile, Breathe and Go Slowly- Sari Silk Mixed Media Poetry Cuff
! A wearable reminder to take it easy in a hectic life.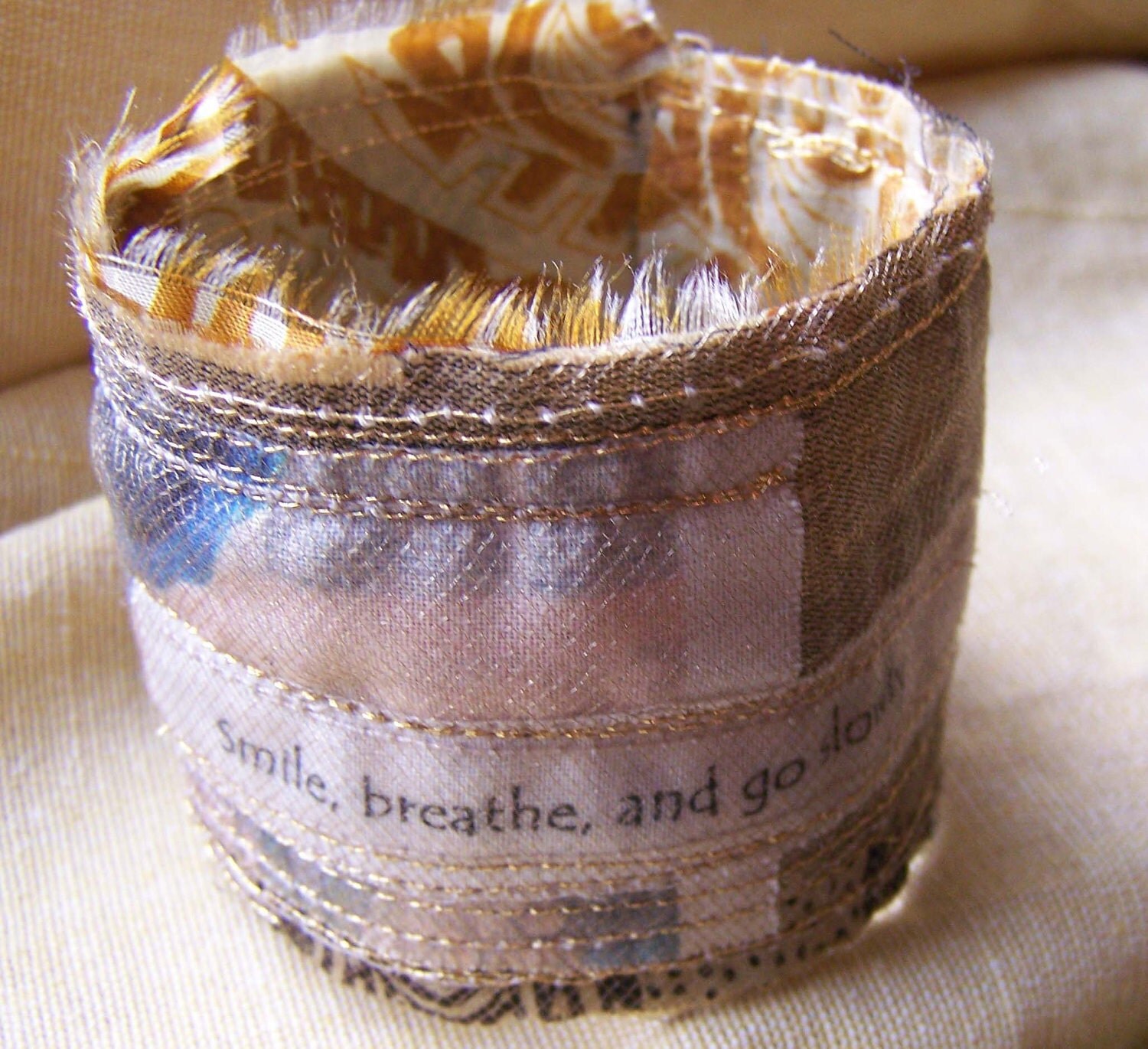 She also does Batik paintings, here is
Wheelies I, Batik on Paper

shown with
Wheelies II.
She used such fun colors and movements in these wrapped canvas.
I got all of my bead soup ingredients together and will be shipping them out soon. I can't wait to see what Cathie and everyone else in the Bead Soup Blog Party makes! Stay tuned!